JOYO Jmt-9009B Backlit Metro-Tuner For Guitar, Bass, Violin And Ukulele
The JOYO JMT-9009B backlit metro-tuner is a multi function tuner and metronome suitable for guitar, bass, violin, ukulele and useful chromatic mode.
With a stylish white minimalist design, the tuner will pick up your instrument's string frequency based on the vibration made when you pluck the string. Perfect for noisy and dark environments. Clip it onto the headstock and adjust the screen on its axis so it faces you. When the string is played, the key is displayed on the tuner. The LCD screen indicates flat, sharp or in key (green).
The controls are simple, press Power for 2 seconds to turn ON..
Press the M/T button for 2 seconds to switch between Metronome and Tuner mode.
Metronome Mode
Press M lightly to adjust the beat
Press ♫ to adjust the rhythm
Press VOL for volume of the beat / metronome using the built in speaker.
Press △ or ▽ to adjust the tempo
Press Power lightly to start / stop the metronome beat.
Rhythm

Beat: 0, 1, 2, 3, 4, 5, 6, 7, 8, 9
Metronome Tempo: 30 - 250 bpm
Tuner Mode
Press M lightly to adjust the tuning item C-chromatic, G-Guitar, B-Bass, V-Violin, U-Ukulele
Press ♫ to adjust the Semitone flat:b, bb
Press △ or ▽ to adjust the A4 tuning Frequency: 410 - 450 hertz
Tuning range: C1 (32.70 Hz) - C8 (4186.01 Hz)
Press Power for 2 seconds to turn off.
Weight 60g
Size 63mm (L) x 93mm (H) x 24mm (W)
Battery Cr2032 Included.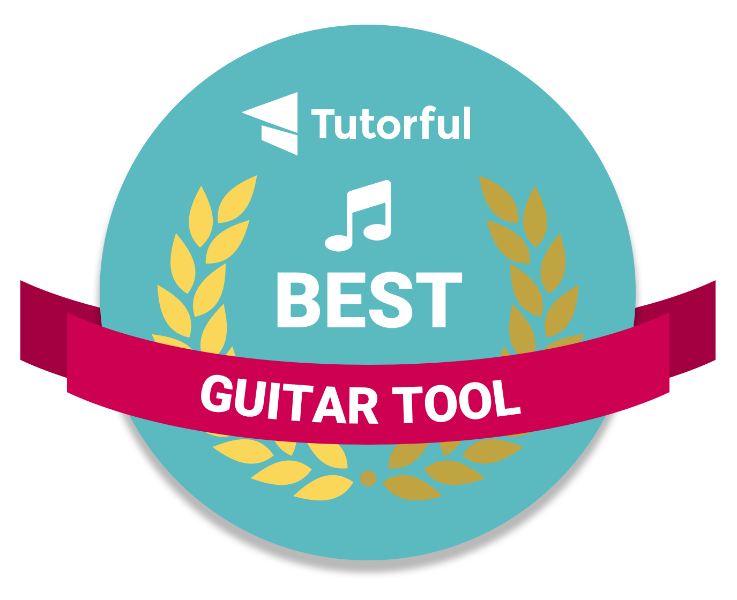 The JOYO JMT-9009B Metronome Tuner was awarded Best Guitar Tool in the Best Guitar Tuners and Metronomes category by guitar tutors over at Tutorful (Jan 2018).. They say that the JOYO JMT 9009B is an essential item for aspiring musicians. Thank You !

The Tutorful website offers an easy to use directory for tutors in selected subjects. So If you want to find guitar lessons near you? Tutorful guitar teachers and guitar tutors cover all styles ranging from electric guitar, classical guitar through to finger style, rock, flamenco and acoustic guitar, and can help children and kids and adults alike. Search using your postcode and check out the profiles of tutors in your area.
cant find what you need, let us know.
JOYO Audio UK - Order Payment & Delivery Information
Estimated Delivery & Despatch Dates
If the items are in stock we will despatch in 1-2 working days via Royal Mail (Small Package Signed for & tracked ) or DPD,
If the items are out of stock we will advise you of a delivery time, if we are unable to confirm a new delivery time due to stock availability we will confirm this with you and refund your order at the earliest opportunity
Delivery Charges
All items are despatched from JOYO Audio UK in Manchester England. Current postage rates apply https://www.royalmail.com/price-finder .
| | | | | |
| --- | --- | --- | --- | --- |
| Royal MailSigned For® 2nd Class Parcel More details | 3 days delivery aim | Up to £50 for loss or damage | Proof of Delivery | |
Delivery Packaging
All of our items are despatched in plain packaging for maximum discretion.
A packing slip and VAT receipted invoice are included with your order.
We will also email you a PDF, invoice for your records, creating an account lets you see this information in your user area.
Delivery Options
Orders sent from JOYO Audio UK can be delivered by several postal carriers.
We require a signature on delivery so please take this into account when selecting a delivery address.

Many of our carriers will make several attempts to deliver a package and should always leave a card to notify you that a delivery attempt has been made along with details of how you can contact them to rearrange delivery. We will provide you with tracking details that can be tracked online.
Availability
All items are subject to availability and are displayed at checkout. We will inform you as soon as possible if the goods you have ordered are not available. Stock is highlighted when out of stock.
Ordering Errors
You can correct errors on your order at any point in our ordering process, either online, by email or by telephone.

Acknowledgement and acceptance of your order
If you have supplied us with your email address, we will notify you by email as soon as possible to confirm receipt of your order and email you again to confirm details. Our acceptance of your order will take place upon despatch of the product(s) ordered.
Occasionally, the despatch of your order may be delayed. This can be for various reasons such as material shortages, import delays or higher than anticipated demand. We will, of course, make every effort to keep you informed. Our stock levels are maintained in the UK and we work hard to keep maintain.
Cancellation Right - Returning
You will only be able to exercise this right if you can return to us the goods you ordered unworn, undamaged, including any promotional gifts and with all original packaging as originally supplied within 30 days of purchase.

Any refund will exclude our initial outgoing postage costs.

Failing to take care of the goods whilst in your position and returning them with any damage, may incur a repackaging & testing fee.
Proforma Payment, Pricing & Promotions
All items must be paid for before the despatch of goods. Payment of goods can be made by bank transfer, credit or debit card, PayPal and by cheque. If paying by cheque please make payable to Joyo Audio Uk Ltd and allow 5 working days for the funds to clear before the goods can be dispatched.
Special Offers can be viewed in the Retailer account area.