JOYO Jf-301 Rated Clean Boost Ironman Mini Guitar Effects Pedal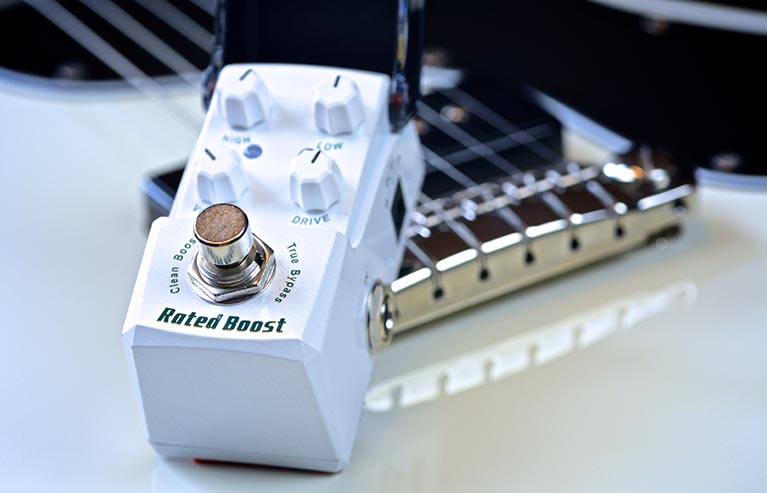 The Joyo Rated Boost JF-301 is part of the highly rated JOYO Ironman series, well built tiny tone machines that are guaranteed to surprise with their sound quality and affordability. With ±12dB boost range and active low/high EQ it is perfect for a little extra volume or gain on tap!
The Joyo JF-301 Rated Boost is here to push your amp to beautiful overdriven overtones while maintaining your guitar's inherent natural sound.
Dial in crystal clear volume or add a little dirt and EQ to take it up a notch for your tasty solo.
One special feature of the Ironman series is the cover that flips over the controls to protect your carefully dialed in settings from getting changed accidentally. Set it and forget it! A nice little bonus is the LED light glows through the cover when engaged for a cool visual effect.
True Bypass Clean Boost
Output volume control
Gain Control
High frequency EQ control
Low Frequency EQ control
Specifications:
Input Impedance:1M
Output Impedance:10K
Running Current 18mA
Power:DC 9V adapter (negative polarity)
Dimensions 73(L) * 43(W)* 50(H)mm
Plug in 9v DC Adapter (not included)
JF-01 rated boost clean boost, NEW mini Guitar effects pedals from JOYO.
cant find what you need, let us know.