Meet The JOYO UK Team
David Grant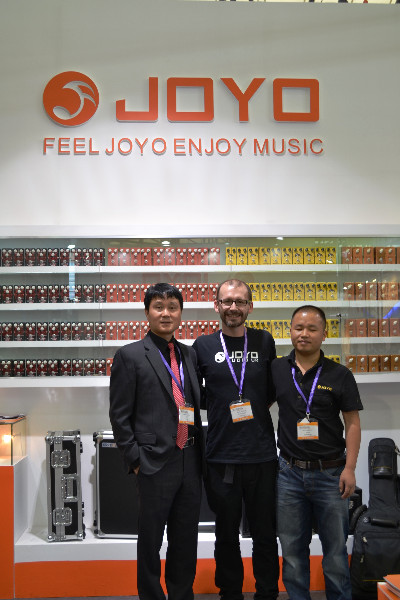 Owner / Manager / Director of JOYO Audio UK Limited
Distributor of JOYO Guitar Effects. Manchester England.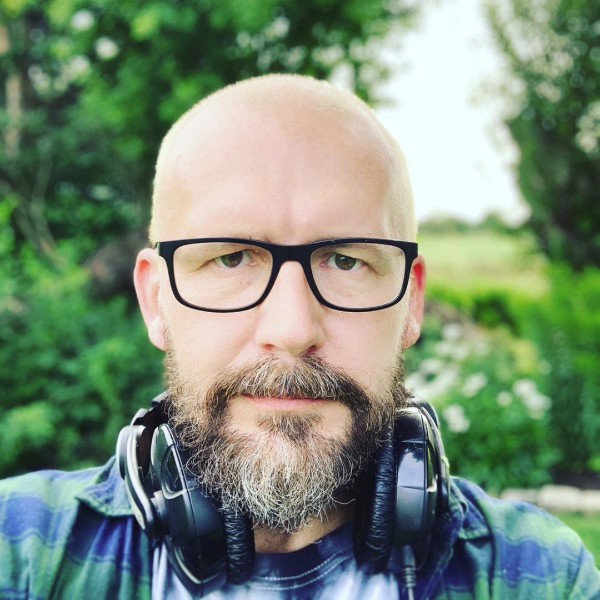 Hello, thanks for being interested in JOYO! First a bit about me! Mainly so you know I am a real person & not a giant megacorp.
When I buy things online I am usually interested in who is behind a business. So here you are, it is just me, Dave Grant in the UK, hello..
I currently work in a Covid secure 150-year-old barn on a farm somewhere on the outskirts of Manchester England.
JOYO UK came about through my passion for online things, music & tech. My love of music started with playing the acoustic guitar at primary school, having group lessons probably aged 7 or 8. In my later teenage years, I got into synths, pushing buttons on things, tweaking effects on acid house basslines & drum machines in the late 80s, and early 90s. In my active years (pre-business & family) I did a little bit of DJ'ing, Madchester Indie faves and produced some electronic rave music. A few tracks got used on some indie & corporate films, but I lacked the confidence to get up and gig. I was diagnosed in 2021 as having CPTSD, which only now is starting to explain why.
Enjoying music is the key thing here for me, the fuel to the fire. The number of people who open with. 'Oh well I just do it for fun, it is as though it is an apology, an admission of some kind of failing for their interest in wanting to play music. Don't say that, because I do it just for fun too! Enjoying what you do, no matter what it is, or where it is, is 'The' ultimate goal to achieve, If we can help make that happen. I'm happy.
The greatest 'joy' I have gained from working in the music industry for a relatively small time is witnessing any person experience playing an electric guitar through a distortion pedal for the first time! - It is like witnessing the birth of a new baby..
JOYO is run by musicians, which means we are all on the same wavelength that speaks a thousand languages. We love what we do and we have jammed our way this far, using the collective skills we have put together. An international brand in the making, but unfortunately in quite hard times.
A brief History of Dave
I was born in South Manchester in 1972 (Timperley - Home of Frank Sidebottom) and come from a family where music has always been part of our lives. My biggest musical influence has to be my Grandfather 'Bromley Harvey', he played Big Band trumpet and trombone throughout the 2nd World War with the likes of Glenn Miller and the Syd Lawrence Orchestra. I found this video of him on Youtube >> The Syd Lawrence Band Television Show in the 60s <<
This song is called 'I Got a Gal in Kalamazoo' performed by Glenn Miller Orchestra from the Album: Moonlight Serenade released in1944 and was nominated for Academy Award for Best Music (Original Song) He is playing trumpet (far left) in the Orchestra. He went on to be a popular music teacher in Manchester and remained passionate about music throughout his life, influencing the whole family into picking up various instruments to varying degrees of success.
I spent a lot of my youth listening to post-punk, Joy Division, New Order, James, Happy Mondays, Inspiral Carpets & Oasis, Nirvana were at their peak, Electro synth-pop, indie grungey guitars and acid house. That era of music defined me, I left my brain in the Hacienda nightclub in 1989 when music officially became my passion aged 17.
In 1989 I went to The University of Manchester and studied business, marketing, computers, the student union bar, nightclubs, should have paid attention in finance, raving, dancing, It was a time where dreams got made & rules were bent as far as you could go!
At the time Manchester music scene was in full bloom. Madchester.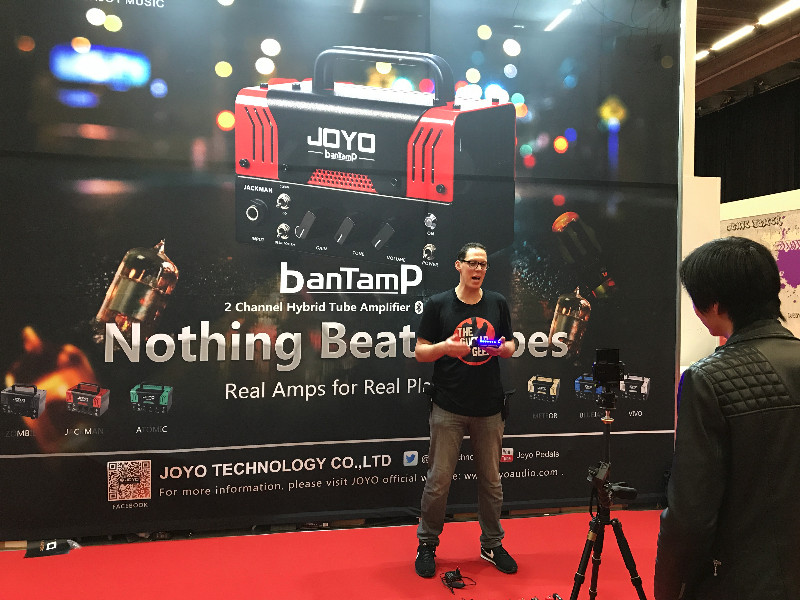 You would also find me hanging around various music shops in town, A1 music, Johnny Roadhouse, playing on synths, guitars, drums, getting asked to leave & only wishing I could afford some of the gear I tried out. I was always making a big 'expensive' list. A bit like Wayne from Waynes World when he sees his white Fender in his local music store, but there was a little alternative on offer, I was pretty skint.
A lot of the gear I wanted was just too expensive for me, so I started to improvise and always have. Fast forward a decade or two, a lifelong mental illness and in 2008 I ended up in China and met with the guys from the JOYO factory. Their tech was amazing, they can literally make anything & they do want to make everything, so sometimes rush things a bit.
I have grown very passionate about JOYO products and my long working relationship has become well established with them, with strategy and development of products playing a key part. A combined team effort in making it happen.
I am proud of what we have achieved so far, putting the foundations in place of a business in a very competitive market and small industry. JOYO UK acts independently from any other distributor in the UK. We remain a small family-owned UK business.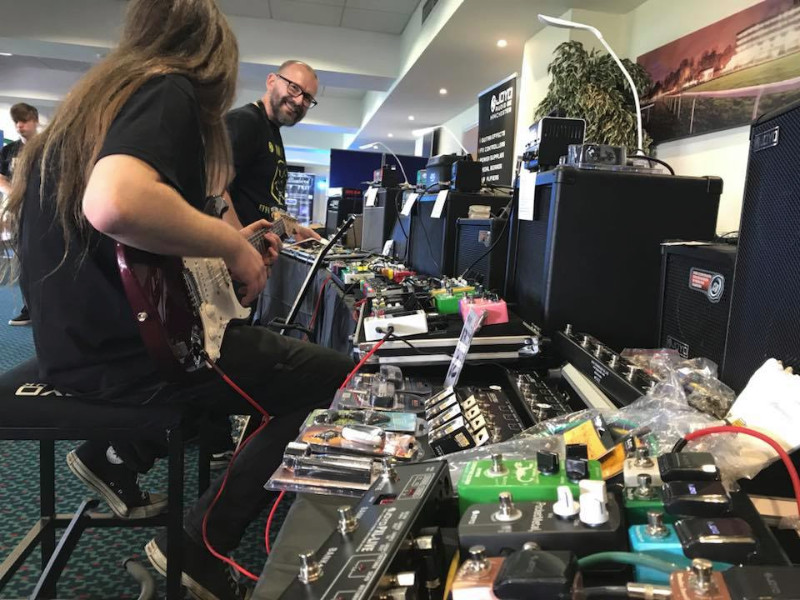 We are still at the very early stages of the brand. I do believe JOYO is a serious contender to other brands available in the UK music industry, We are not going away now. We have established great reviews and we care about what we do, we also care what others think.
There is great support for JOYO out there, great comments online, on our Facebook page and so many reviews on Youtube showing support
JOYO products appeal on every level, the affordability and quality of the range mean that they are the perfect choice for everybody, from young musicians starting, to experienced professionals at home, in the studio or at a gig.
Who am I? I am Dave, 49, partner for 30 years to (Liz-below), a dad to two beautiful girls and 2 whippets, I'm a bit of a hippy, a vegetarian, creative, liberal, free-thinking, introverted, analytical, businessman-Duncan, Hacienda 88-92 raver, BMX'er, geek, rescue chicken keeper, unsigned musician, business intelligence consultant, software, product & web developer.
If you got this far, well done!
Dave Grant
Pictured below is - the JOYO China team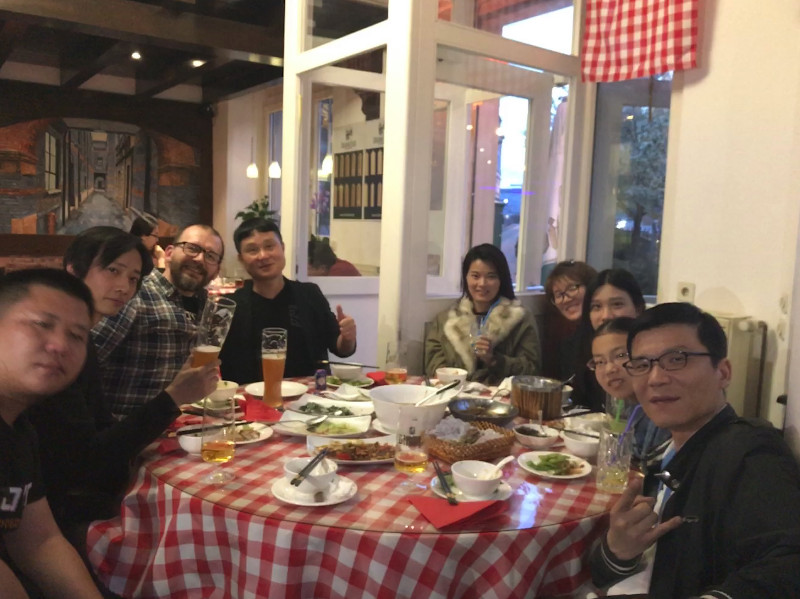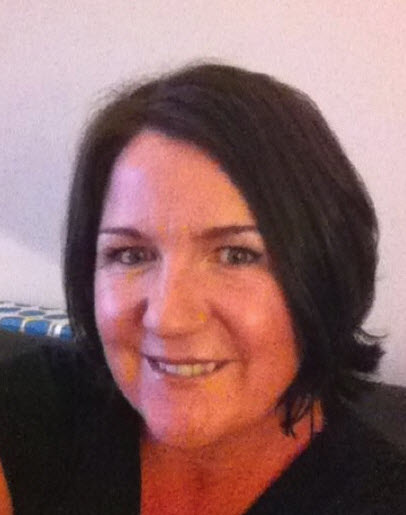 Elizabeth Finlow

Operations (now retired)
JOYO Audio UK Limited
Manchester
Mrs JOYO UK - the real boss.
With thanks to these people who all played a part in JOYO UK.. past and present.
Lewis Thompson
JOYO Audio UK Sales & Artist support
The knowledgeable one.
Andy Walker
Brighton
He sells seashells by the seashore.
We shall salute you forever.

Matt Bolter
Manchester
With over 250 years experience of playing live music, look out for his honest comments and reviews coming on each product page.
"Like me, I guess most guitarists love to experiment with their sound. Though most of us don't have the money to buy pedal after pedal in the search for our holy grail. This is where JOYO comes in, quality pedals and accessories at low prices so you can experiment without breaking the bank" Matt B.
and you of course