B Stock - JOYO Jf-303 Little Blaster Distortion Mini Guitar Effects Pedal
B STOCK - EX DISPLAY, this pedal has not been anywhere, sat on a shelf. Its perfect - the instructions have a crease in them and a little sticker is missing off the box. love this pedal, the only thing little about it is its size. [Dave]
The JOYO JF-303 Little Blaster Ironman mini Distortion guitar effects pedal sounds dirty and mean, but never loses clarity. It cuts through a mix and leaves lots of room for the bass player to do his thing. This little blaster delivers a big distortion in a tiny package.

The JOYO JF-303 Little Blaster Distortion Mini Guitar Effects Pedal is an exceptional all round Distortion mini guitar effects pedal. The JF 303 is taken from the 3rd generation of JOYO pedals, the Ironman series. A result of 8 years of JOYO technology a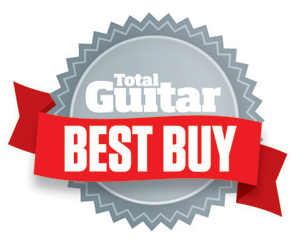 nd expertise crammed into a tiny package, giving you lots of space on your board.
Chuck the time magic delay after the Little Blaster and you could start an 'Eruption'! Ideal for that 70's/80's Hard Rock Lead tone.
Perfect For :Rock and Punk influenced rhythm work.
Controls:
Presence
Tone
Gain
Volume
Specifications:
True By Pass
Input Impedance: 1m
Output Impedance: 10k
Running Current: 22mA
Power: DC 9V negative polarity adapter, not supplied.
Dimensions :
7.3cm long
4.3cm wide
5 cm tall.
Weight : 220g
Roy Fulton - JOYO Jam Little Blaster.
cant find what you need, let us know.