Guitar Pedal Shootout - Fulltone OCD vs Joyo Ultimate Drive (Total Guitar 251)
A great video and review from Total Guitar Europe's best-selling guitar magazine, February 2014, we think the Guys at Total Guitar captured the JOYO favourably here in their video.
We cannot deny, we are very pleased you get it..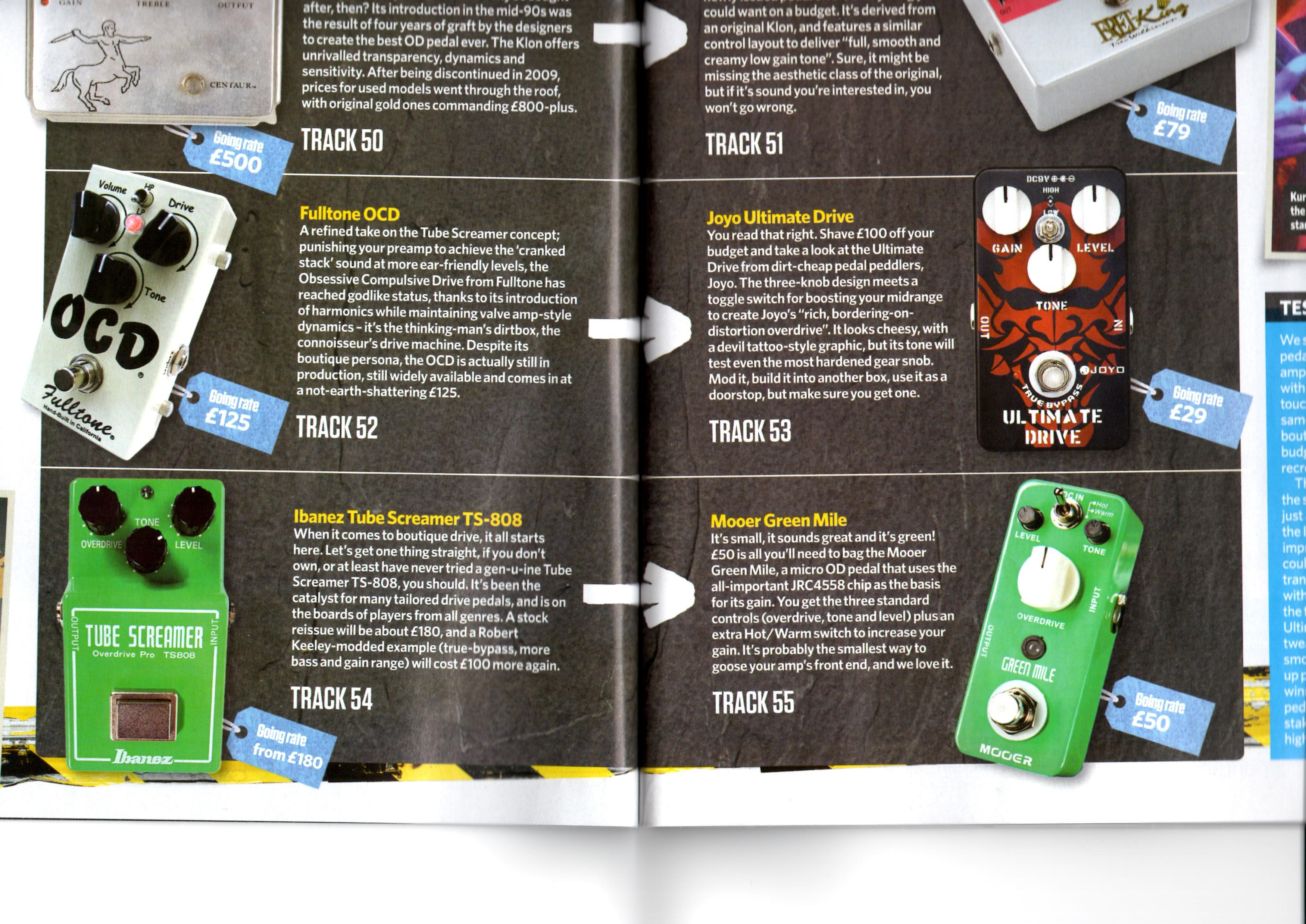 We also acknowledge all the good vibes in the forums too over the last few years.. So thanks to Chris Bird (Whose hands and riffs you see/hear in the vid), James L'Esteve, Dave Burrluck and Michael Brown for sharing it with us and giving us our first in print coverage in the UK.
So, Total Guitar were looking for 'sleek dirt, done dirt cheap.' and offer readers top-class gain without financial pain. Total Guitar compares 'three boutique guitar drive pedals with budget alternatives''.

In the JOYO round, the Guitar Pedal Shootout, we went up against the Fulltone OCD vs JOYO JF-02 Ultimate Overdrive Pedal (Total Guitar 251)
This is their video.. Let us know on facebook how you think we did !.
thanks..
Dave.
Visit Total Guitar website
Buy the print magazine
Buy the digital magazine
Buy the apps