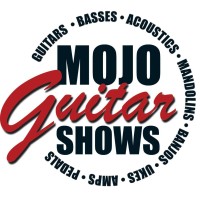 Come and try every JOYO guitar effects pedal, try the JOYO Amplifiers, learn a little more about the JOYO PXL effects loopers and see everything else we do at the MOJO guitar show Manchester on 6th September at The George Carnall Leisure Centre . It is really easy to find, located near to the Trafford Centre just of Junction 9 on the M60 in Manchester. This great facility is indoors with guitar enthusiasts and indie guitar shop retailers from all around the North West.
A great afternoon out trying and buying guitar effects and guitars.. If you do come along you are in for a chance to win some JOYO guitar effects in our competition, every visitor to the show gets free entry !.

We hope to see you there, supporting your local music shops and dealers, a great day out. ! Don't miss it..
--------
Just after the show...Dave updated..
It certainly was a great day out. Congratulations to Ken and everyone who organised the MOJO Guitar Show event in Manchester. It was great to be able to attend as sponsors of the event, a great venue full of lots of lovely guitars, amps, effects, cables, picks, music, vinyl, collectors and all family friendly too.
We are already looking forward to the next one. Hope to see you there.!