JOYO Audio UK are pleased to welcome on board Allegro Music Westcliff Branch as an authorised JOYO retailer !!
Allegro Music are a well established music retailer, 30 years of music industry knowledge where they stock a huge range of Yamaha and Clavinova Digital Pianos and Keyboards, alongside Guitars, Amps, Saxophones, Flute, Clarinets, Violins, Ukuleles, Sheet Music and Accessories.
We are thrilled to officially introduce Allegro Music as a UK JOYO stockist, stocking all your favourite JOYO Guitar effect pedals.!
At Allegro you can also Shop online 24/7 or visit one of their 3 branches in Chelmsford, Colchester & Westcliff. All Open 7 days a week.!
Not only do they have a comprehensive range of musical instruments, they have some amazing facilities available. Check out their dedicated site for anyone looking to learn to play, or book a lesson
https://www.allegromusicacademy.co.uk/lessons/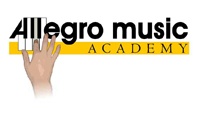 Lesson Times - Class lessons are available most days including Saturday and Sunday from 9am to 8pm.
You can be safe in the knowledge that you are dealing with real musicians, the kind of retailer that we know understands your needs.
Welcome to all at Allegro we are overJOYO'ed to have you on the map!!