JOYO Jmt-9009B Backlit Metro-Tuner For Guitar, Bass, Violin And Ukulele
The JOYO JMT-9009B backlit metro-tuner is a multi function tuner and metronome suitable for guitar, bass, violin, ukulele and useful chromatic mode.
With a stylish white minimalist design, the tuner will pick up your instrument's string frequency based on the vibration made when you pluck the string. Perfect for noisy and dark environments. Clip it onto the headstock and adjust the screen on its axis so it faces you. When the string is played, the key is displayed on the tuner. The LCD screen indicates flat, sharp or in key (green).
The controls are simple, press Power for 2 seconds to turn ON..
Press the M/T button for 2 seconds to switch between Metronome and Tuner mode.
Metronome Mode
Press M lightly to adjust the beat
Press ♫ to adjust the rhythm
Press VOL for volume of the beat / metronome using the built in speaker.
Press △ or ▽ to adjust the tempo
Press Power lightly to start / stop the metronome beat.
Rhythm

Beat: 0, 1, 2, 3, 4, 5, 6, 7, 8, 9
Metronome Tempo: 30 - 250 bpm
Tuner Mode
Press M lightly to adjust the tuning item C-chromatic, G-Guitar, B-Bass, V-Violin, U-Ukulele
Press ♫ to adjust the Semitone flat:b, bb
Press △ or ▽ to adjust the A4 tuning Frequency: 410 - 450 hertz
Tuning range: C1 (32.70 Hz) - C8 (4186.01 Hz)
Press Power for 2 seconds to turn off.
Weight 60g
Size 63mm (L) x 93mm (H) x 24mm (W)
Battery Cr2032 Included.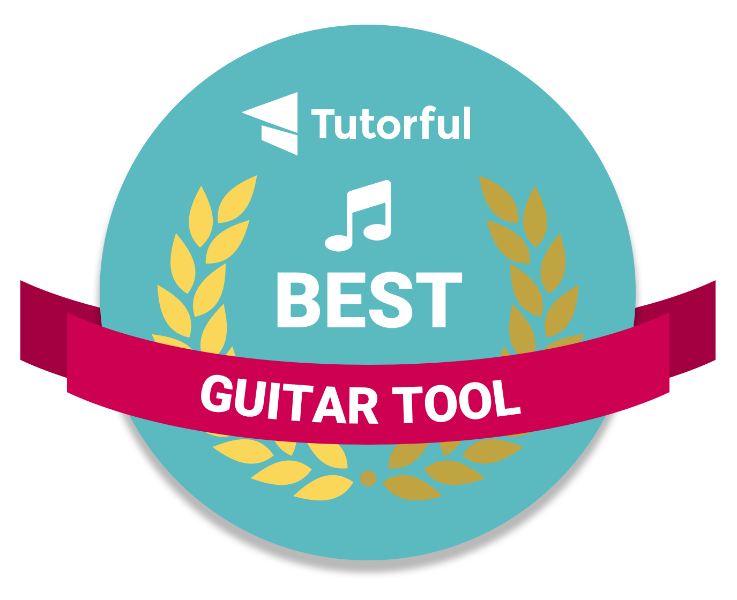 The JOYO JMT-9009B Metronome Tuner was awarded Best Guitar Tool in the Best Guitar Tuners and Metronomes category by guitar tutors over at Tutorful (Jan 2018).. They say that the JOYO JMT 9009B is an essential item for aspiring musicians. Thank You !

The Tutorful website offers an easy to use directory for tutors in selected subjects. So If you want to find guitar lessons near you? Tutorful guitar teachers and guitar tutors cover all styles ranging from electric guitar, classical guitar through to finger style, rock, flamenco and acoustic guitar, and can help children and kids and adults alike. Search using your postcode and check out the profiles of tutors in your area.
cant find what you need, let us know.