JOYO JF-22 Oxford Sound Guitar Effect Pedal - Amplifier Sim
The JOYO Oxford Sound guitar effect pedal is a representation of the vintage amp tone from the UKs most orange looking Guitar amplifier manufacturing company.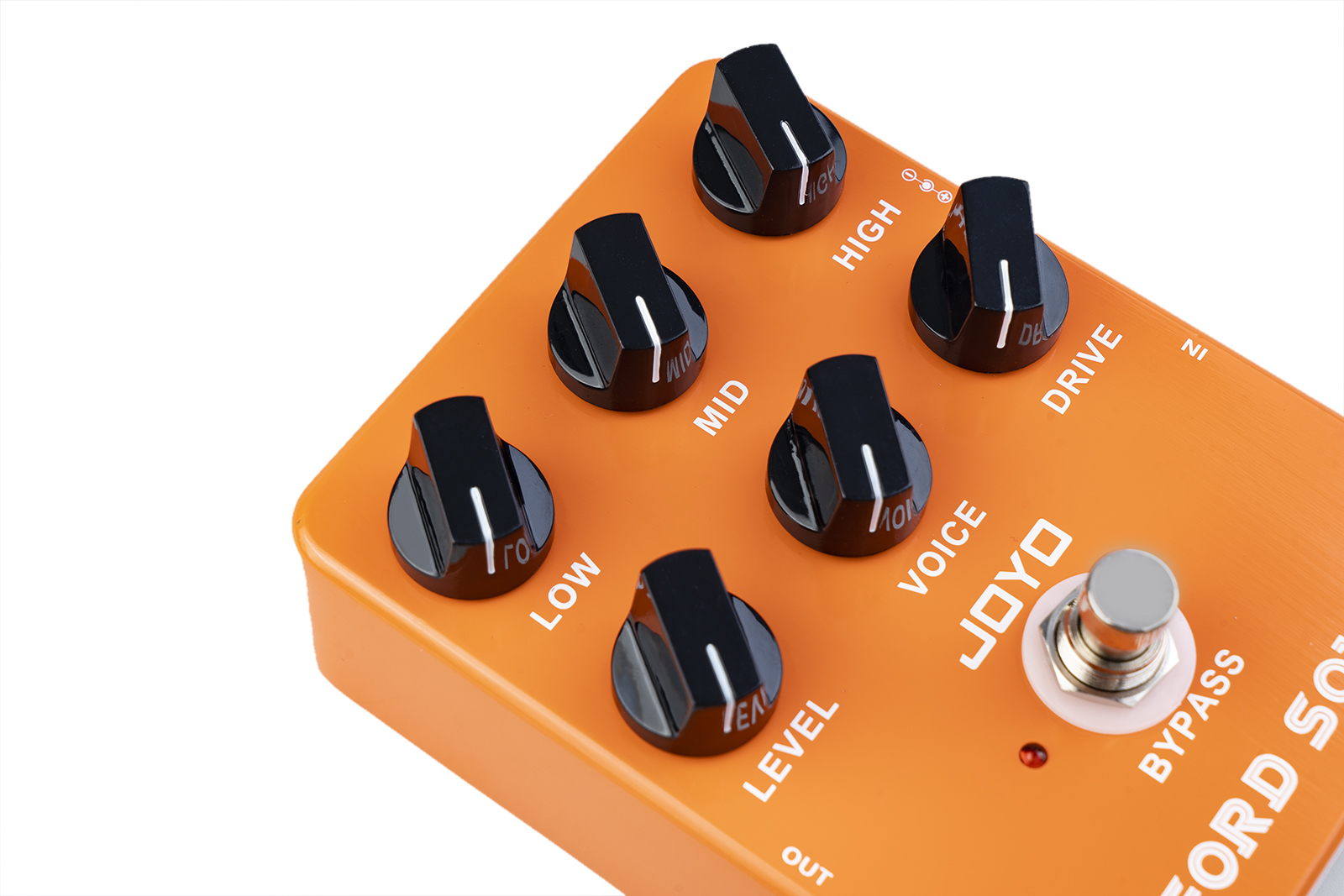 The pedal is designed to represent the magical warmth and colour of low gain vintage valve tones, made famous by classic British Rock music that defined an era. The amp sound heard on everything from Classic Rock, Grunge, Country music, Bluesy, Pop, Metal, Funk & Punk. you name it.

With unbelievably huge amp headroom controlled by Voice & Gain, the pedal features a three band EQ control and comes in a striking orange colour. Dial in a massive range of amp tones.

With the Drive control fully clockwise you get an aggressive EQ with scooped mids, and boosted lows and highs. Fully counter-clockwise, you'll find a smooth and rounded treble with striking, prominent mids. So with the twist of just one knob you can dial in tones for ultra-modern Metal to vintage Rock. This sound can be heard on countless recordings from Fleetwood Mac & Stevie Wonder.

Perhaps the greatest feature of this pedal is the fact that it has inbuilt cabinet emulation meaning you can go from the pedal directly to a mixing desk, a DAW or directly to your computer/laptop with a jack to usb lead or recording interface. Record direct into a DAW or even your laptop you can record direct from the pedal.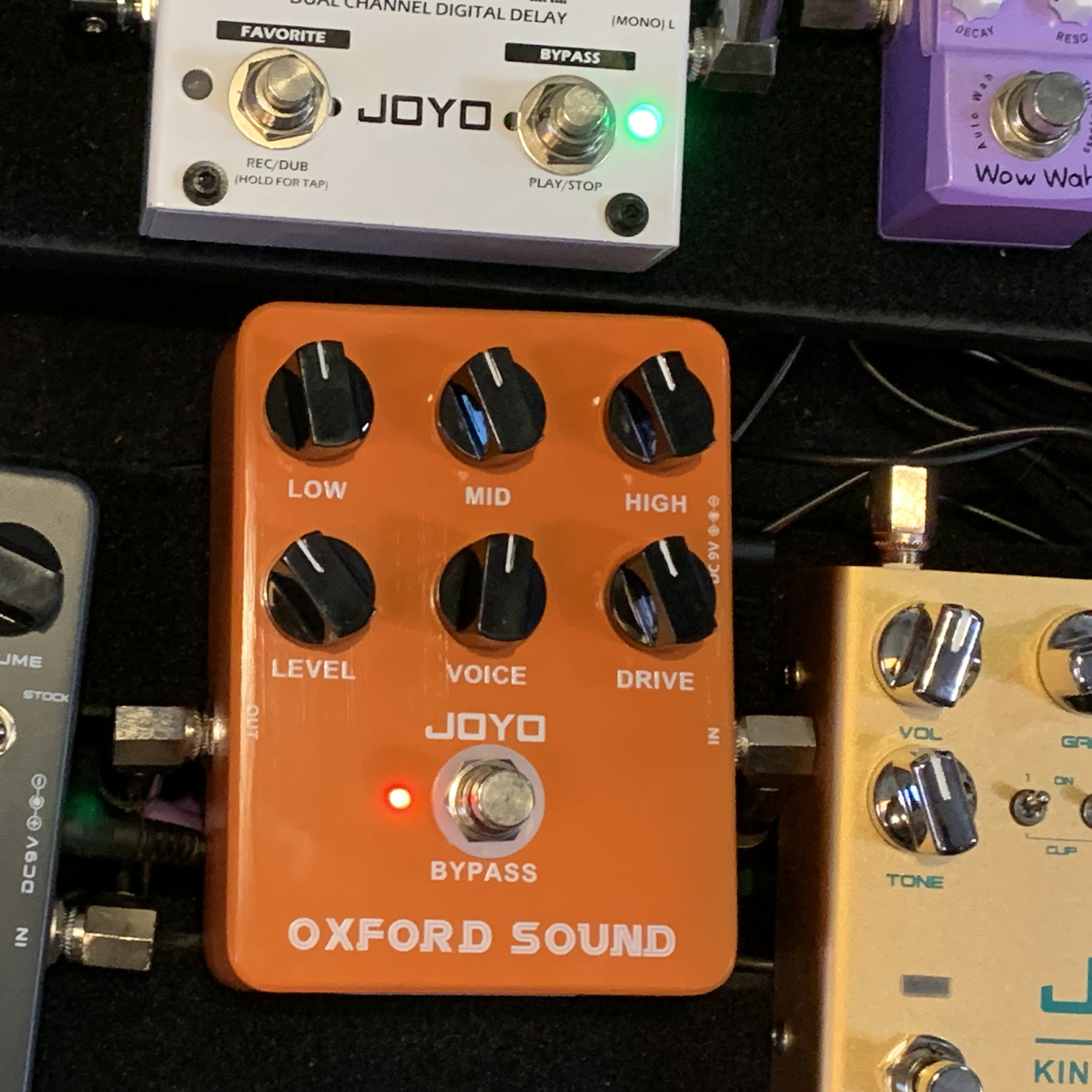 Plug into a direct recording interface or just plug it straight into the PA system. Adjust everything on the pedal, giving you the tone you always wanted at your feet..
You can use it instead of an amp with a PA/studio recording and it can save lugging a huge amp around in the back of a van. Just put the orange oxford sound at the end of your rig, the built in cab emulation will do the rest !,

Set it Clean or Dirty like your amp then just take the output from the Oxford sound straight to the desk.
In a metal alloy housing with True-bypass wiring, while quality pots, jacks and components ensure that the build quality is equally as impressive as it sounds.

Item Weight 426 g

Product Dimensions 5.1 x 12.7 x 10.2 cm

Batteries: 1 9V batteries required. (not included)

power with a 9v centre negative power supply for best results.

Item model number JF-22

Check out the videos for some great demos.

Box Contains

1x Oxford Sound Effect Pedal.
cant find what you need, let us know.